Interested in a workshop on geospatial analysis or text encoding? Curious about how colleagues are using digital resources in the classroom? The Digital Scholarship Commons offers a wide range of events including workshops, brown-bag talks, visiting lectures, working groups, open office hours, and other opportunities to meet, learn, and share your ideas. The DSC helps pull together resources on research, teaching, and digital tools and methods to meet the interests of Northeastern faculty and graduate student researchers. Check the calendar for a listing of current and upcoming events, and feel free to propose new ones—we welcome your suggestions!
Discussions @ DSC
Please join us in the Digital Scholarship Commons for a series of informal discussions exploring the role of digital technologies in teaching, learning, and research. All faculty and graduate students are welcome. Bring a lunch—light refreshments will be served. Download the flyer here (pdf).
To attend a discussion please RSVP at DSC@neu.edu.
Co-sponsored by: Academic Technology Services, Digital Scholarship Group, University Libraries, and Center for Advancing Teaching and Learning Through Research
Data Visualization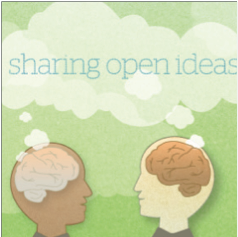 September 24 @ 12:00pm 211 Snell Library
This session will begin with a guest presentation by Professor Isabel Meirelles and will focus on the use of visualization tools across the university. What tools are people using and what are their features, blind spots, and future directions? How are these tools being used in teaching, research, and administration? Professor Meirelles has shared her slides and a sample syllabus.
Scholarly Communication in the Digital Age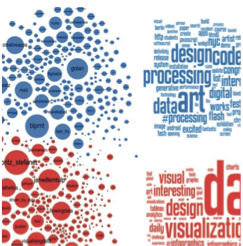 October 29 @ 12:00pm 211 Snell Library
In this session we'll focus on new ways of sharing research, including new forms of publication and data-sharing, and new approaches to peer review and assessment of impact. Join us to continue the discussions from Open Access Week!
The Life Cycle of Digital Learning Objects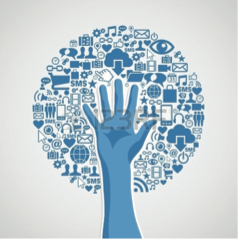 December 3 @ 12:00pm 211 Snell Library
In this session we'll be thinking about how learning objects are created, used, and shared. What tools and formats work to extend this lifecycle? How do these objects adapt over time?
---
On-going Events
Teaching Exchange: informal monthly meetings for discussion of issues in teaching and learning in higher education. The Teaching Exchange offers an excellent venue for collegial discussion of teaching issues at Northeastern and at the national and international level. Read more…
Research Now: monthly meetings for faculty interested in discussing current research on teaching and learning in higher education. Each meeting features a new research article on a current topic or issue. All faculty are welcome. Read more…
Digital Humanities Office Hours: A weekly drop-in session where all are welcome to ask questions, get informal help with digital tools and methods, or pitch in on a current project. Join us in the DSC Thursdays 12-1:30.
Scholar Seminars: A seminar series showcasing teaching practices, approaches, and research by faculty from Northeastern and other institutions. Read more…
Digital Working Groups: Regular, informal meetings to explore specific digital tools and methods, organized in collaboration with the NULab. Working groups meet regularly to discuss participant projects, solve problems, and experiment with new features. Working groups are currently offered on data analytics, and more are being planned for the fall semester. Read more…